Clean Heels - Heel Sleeves
Clean Heels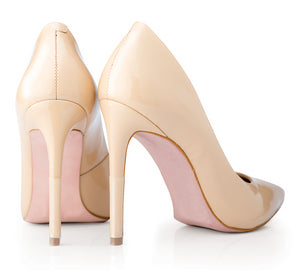 Heel Sleeves
A pack of Clear Heel Protection Sleeves

1. Select a Heel Protection Sleeve for the heel and cut to size.
2. Slide tube onto the heel and stand shoe on a table.
3. Use your hairdryer on full heat, moving around the tube until sleeve fits snugly.
4. When you no longer need the tube, cut with scissors inside the heel to remove.
(Each pack comes with 3 different size tubes, each tube will protect one pair of shoes)
Sizes - will fit heels 0.5 - 2.5cm
No more scuffed heels!
Every Day Use, Pathways, Cobbled Stones,
Driving, Escalators, Gravel and Grass.
* Application instructions available in Fitting & Sizes
---
More from this collection