Bride Bingo for 20 Players
Dees Boutique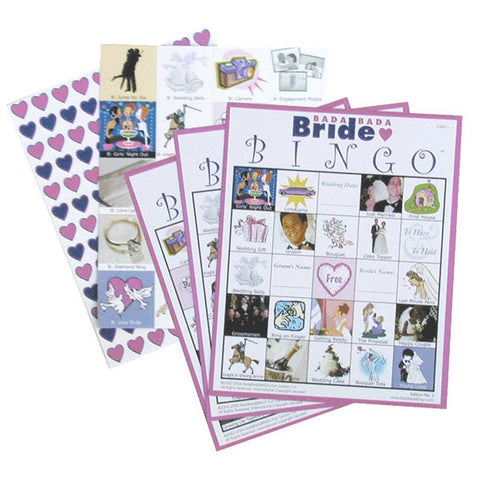 Bridal Bingo for 20 Players.
Here a full colour twist on classic bingo - fun to play at any bridal shower!
In this version, guests are handed colourful cards with love and wedding themed pictures a sunset, a diamond ring, a bouquet and more.
One bridesmaid is the caller and guests mark off corresponding items on their cards.
The first person to get five in a row and yells "BRIDE" wins.
There are 3 squares on each card which allow each guest to write in the name of the bride, the groom and their wedding date.
The bride will blush with joy overtime she hears her name called during each game.
* 20 unique bingo cards (5.25 x 6.5)
* 80 pre-perforated caller chips
* 390 heart markers
* A master call sheet
* Instructions
---
More from this collection