Vinrella
Peacock Red Bottle Umbrella
Dees Boutique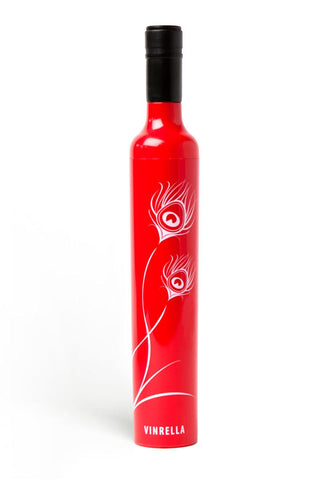 A sophisticated and classic take on the Vinrella peacock feather logo.
In the style of asian art, its simplicity is powerful – a display of nature's elegance and designed for the woman who wants more beauty in the world – and wants to be one who shares it with others.
All Vinrella umbrellas have a no-drip design to seal your wet umbrella in the bottle and protect your purse, backpack or briefcase.
Loop concealed in handle for carrying or hanging
Manual open, strong steel frame
100% Polyester fabric
Bottle dimensions: 12'" high, 2" diameter
Weight: 1 lb
---
More from this collection